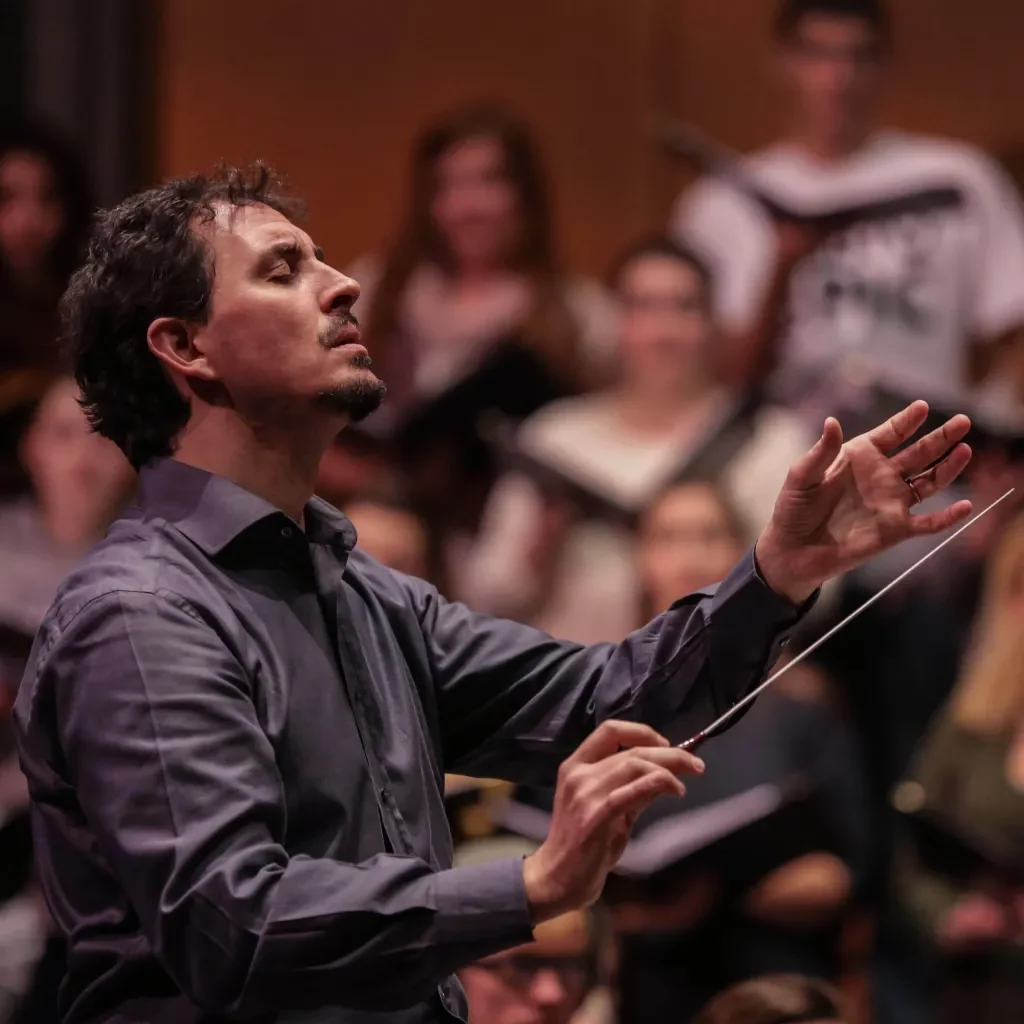 Educated in the rich musical tradition of the Rome's Conservatory as a conductor, composer, and pianist, Maestro Andrizzi, whose conducting has been praised as "admirable" by the Chicago Tribune and full of "spirit and thoughtfulness" by the San Diego Union Tribune, has become a versatile musician with a vast experience in the symphonic and operatic repertoires and a passion for the many areas of the musical arts. As a conductor, he has worked with world-class companies such as the Lyric Opera of Chicago, San Diego Opera, Chicago Philharmonic, Orchestra della Città di Ravenna, Opera Theater of St. Louis, Chicago Opera Theater, and New Philharmonic. He has also collaborated with important music festivals, including Millennium Park, Pitchfork, Ravinia, and Latino Music Festivals. Many international artists, including Ferruccio Furlanetto, Frederica Von Stade, Maurizio Baglini, Frank Almond, and Joyce Castle have performed as soloists with Maestro Andrizzi in concertos, operas, recitals, and recordings.
In addition to being a passionate conductor, Maestro Andrizzi is a dedicated educator. In fact, he has led the Orchestral Program at the prestigious Chicago College of Performing Arts at Roosevelt University for several years and has often collaborated with international artist programs, including the Ryan Opera Center, Mediterranean Opera Festival and Studio, and the Chicago Opera Theater Young Artist Program. In addition, he has guest conducted in various university music programs, such as at the Jacobs School of Music at Indiana University and the Bienen School of Music at Northwestern University. Finally, Maestro Andrizzi has collaborated with several orchestras to create and lead their Family, Education, and Holiday programs, ultimately creating a special relationship with the Chicago Philharmonic and conducting the orchestra's outreach and side-by-side programs for several years.
Mo. Andrizzi is a recipient of the Illinois Council of Orchestras' 2021 Conductor of the Year Award (college/university), Honorable Mention Award at the International Competition for Conductors of Contemporary Music "4X4 Prize," and a winner of the "P. Barrasso" International Competition for Chamber Music. Previous positions include: Music Director and Conductor of the Cervantes Orchestra of Chicago, an orchestra dedicated to the divulgation of Hispanic and Spanish Classical music. He also served as assistant conductor of Maestros Andrew Davis and James Conlon. He has recorded for Albany records.