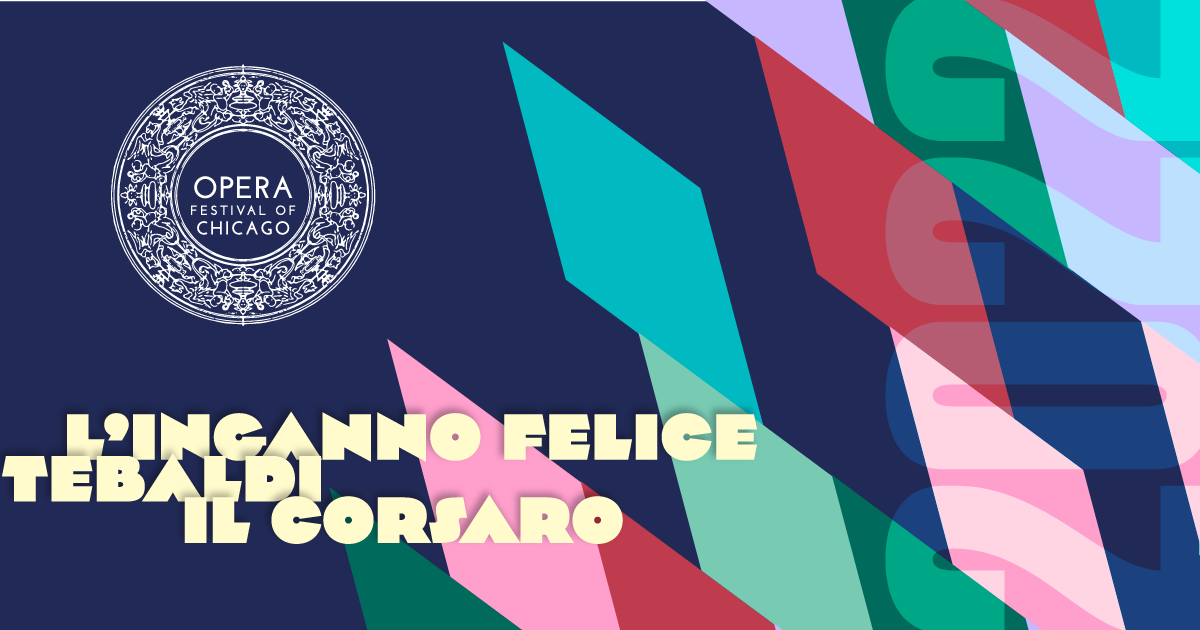 Thank you for joining us for the 2022 Festival season!
We are thrilled to present these lesser known Italian masterpieces featuring world-renowned stars from the opera stage. This season we presented performances of Rossini's "L'inganno Felice" and Verdi's "Il Corsaro". We also presented a special concert event celebrating the life and legacy of legendary soprano, Renata Tebaldi.
You can help support the Opera Festival of Chicago by making a contribution to our festival season. All donations are currently being matched by a generous donor. With your support we will return next season for more epic performances.
Stay up-to-date on our latest news
L'Inganno Felice
July, 8 & 10, 2022
Athenaeum Center for Thought & Culture
Tebaldi @100
July 15, 2022
Ganz Hall at Roosevelt University
Il Corsaro
July 22 & 24, 2022
Cahn Auditorium at Northwestern University
Relive the magic and watch the finale performance on YouTube.

Festival Team
Nathan Ankrom Orchestra Manager
Rick Combs Production Manager
Luca Dalbosco Scenic & Costume Designer (L'Inganno Felice)
Emily Daugherty Costume Designer (Il Corsaro)
Irina Feoktistova Pianist
Laurann Gilley Pianist; Assistant Conductor (Il Corsaro)
Doug Han Pianist
Kathryn Healy Properties Master
Amy Hutchison Stage Director (Il Corsaro)
Eleanor Kahn Scenic Designer (Il Corsaro)
Lidija Kutlesa Assistant Director (Il Corsaro)
John Lipe Stage Manager (Il Corsaro)
Ben Kress Wardrobe Supervisor
Mary Mazurek Recording Engineer
Haley Rayfield Festival Apprentice
Thomas Shermulis Orchestra Manager
William Southerland Assistant Conductor (L'Inganno Felice)
Hannah Zizza Stanfield Assistant Stage Manager (Il Corsaro)
Gregory Keng Strasser Associate Director (L'Inganno Felice)
Reid Taylor Chorus Master
Eric Watkins Lighting Designer
Treva Wyman Stage Manager (L'Inganno Felice)
Photos by Elliot Mandel
Supported By