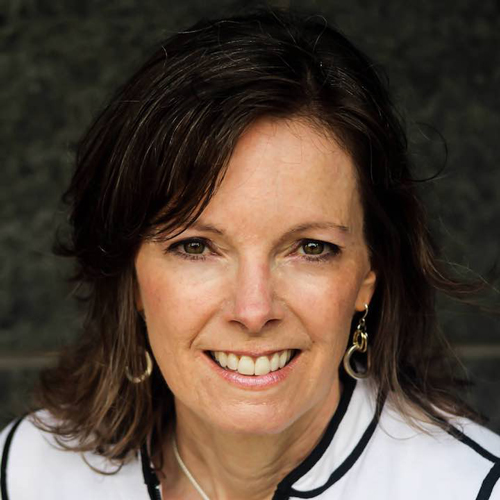 Conductor Laurann Gilley will serve as Music Director and Assistant Conductor on the world premiere of Kyong Mee Choi's Pale Courage, slated for the spring of 2022 at Roosevelt University in Chicago. Most recently, Gilley led performances there of Ned Rorem's Bertha, Daron Hagen's Broken Pieces, and "The Promise of Living" (from Aaron Copland's The Tender Land). During the pandemic, she was Conductor and Music Director for a virtual production of La Bohème with Midwest Opera Theater, whose productions of Suor Angelica and The Impresario she paced in 2019. In 2018, she was selected by The Dallas Opera to be an observer at its Hart Institute for Women Conductors. She has conducted Il Barbiere di Siviglia from the piano with Lyric Opera of Chicago's Opera in the Neighborhoods, and has conducted Don Pasquale from the piano for a touring production of Glimmerglass Opera. She served as Assistant Conductor for The Turn of the Screw at Northwestern University, and has a wide range of backstage and choral conducting experiences. Her conducting teachers include David Effron and Michael Christie, and she has worked as a pianist under Sir Andrew Davis, Richard Bonynge, Edoardo Müller, and Stewart Robertson.
Gilley has been a pianist and coach with the Ryan Opera Center at Lyric Opera of Chicago for the past 16 years, performing frequently with members of the ensemble, coaching upcoming repertoire, playing for the final stage auditions, recording for WFMT, and playing with the Lyric Opera Orchestra. She served in the same capacity with Glimmerglass Opera for 15 seasons, having prepared several operas, including 3 world premieres. Other companies she has worked with include San Francisco Opera, Seattle Opera, San Diego Opera, Vancouver Opera, Opera Omaha, Tulsa Opera, Kentucky Opera, Sacramento Opera, Mississippi Opera, and the American Symphony Orchestra, with whom she has also recorded.
An avid chamber musician, Ms. Gilley has accompanied recitals at Carnegie Hall's Weill Recital Hall, the Chicago Cultural Center, on the San Francisco Opera Schwabacher Series, and in other venues throughout the U.S. and Canada, collaborating with artists such as Will Liverman, Eric Ferring, Amanda Majeski, Nicole Cabell, Alyson Cambridge, Whitney Morrison, William Burden, and Mark Oswald. She is an accompanist for the Central Region Metropolitan Opera National Council auditions, and as a faculty member of Northwestern University, she coaches in the voice department and assists in preparation of operas. Ms. Gilley holds degrees from Southern Methodist University, The Eastman School of Music, and Manhattan School of Music, where she also worked as a vocal coach and accompanist.