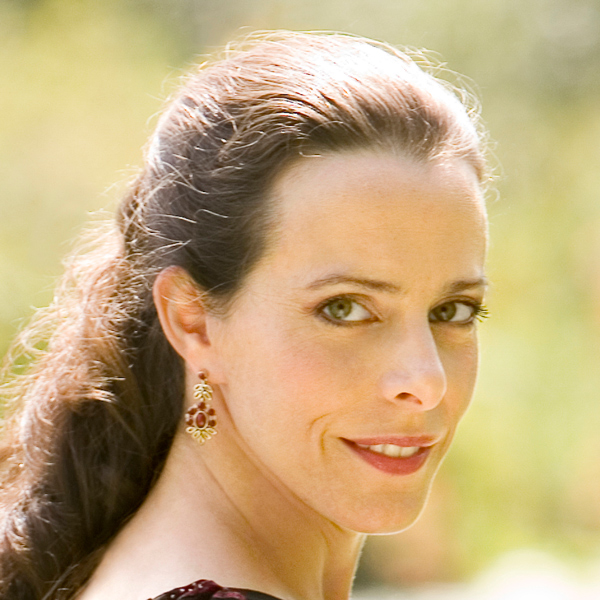 Maria has been revered as an extraordinarily gifted singing actress. Critics have hailed Maria for her ability to capture the essence of a character while maintaining exquisite singing. Robert Trussell of the Kansas City star wrote simply about her portrayal of Pat Nixon, "Her voice could stop time." Throughout Maria's extensive and busy performing career, she has performed leading roles with Chicago Lyric Opera, San Francisco Opera, Houston Grand Opera, Los Angeles Opera, Dallas Opera, New York City Opera, Florida Grand Opera, Lyric Opera of Kansas City, Boston Lyric Opera, Santa Fe Opera, Chicago Opera Theater, San Diego Opera, Opera Pacific, Portland Opera, New Orleans Opera, Palm Beach Opera, Glimmerglass Opera, Opera Theatre of St. Louis, Central City Opera, Opera Colorado, Madison Opera, Tulsa Opera, Wexford Opera Festival and Canadian Opera Company.
Of the many leading roles Maria has performed, one of her signature roles has been "Pat Nixon" in Nixon in China, which has been recorded on the Naxos Label. Of her many career highlights, one remains the PBS telecast as "Mimi" in La bohème at New York City Opera's Live from Lincoln Center National Broadcast. Maria's favorite role to perform continues to be Madama Butterfly for the role itself and for the many times she has performed it with her own children as Butterfly's child, "sorrow."
Maria has enjoyed the opportunity of premiering new operas and reviving more recent operas. She has created the role of "Mary" in Mark Adamo's The Gospel of Mary Magdalene for San Francisco Opera. For Opera Theatre of St. Louis and Wexford Opera, Maria performed the newly reworked role of "Marie Antoinette" in John Corigliano's The Ghosts of Versailles. Maria performed "Blanche" in Previn's A Streetcar Named Desire for Kentucky Opera and recently premiered the role of "Krystyna" in Jake Heggie's newly reworked opera Out of Darkness with The Atlanta Opera. Other recent engagements include "Nedda" in I pagliacci and "Violetta" in La traviata with Imperial Symphony Orchestra, "Pat Nixon" in Nixon in China with San Diego Opera, the title role of Suor Angelica with Intermountain Opera Company and Opera Santa Barbara, and the title role of Madama Butterfly with San Antonio Opera with her youngest son Jacob as "sorrow."
Along with Maria's extensive operatic career, she has also been a soloist with Boston Symphony, Phoenix Symphony, Charlotte Symphony, Chicago's Music of the Baroque, Baltimore Symphony, Ravinia Music Festival, Grant Park Music Festival, Minnesota Symphony, Elgin Symphony and Kansas City Symphony.